About Us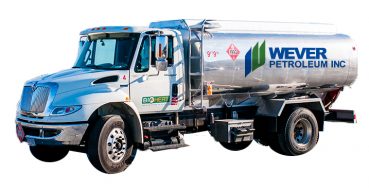 Our company has been a family owned and operated business for over 50 years. We have been serving our customers since 1943, when the company was owned by Harry J. Wever. The Alonzo family purchased the company from Mr. Wever in 1972, and we have proudly operated Wever Petroleum Inc. ever since.
Through the years, we have acquired a number of smaller Bioheat® fuel companies and combined them into a strong, customer-oriented company so we may better serve our customers now and in the future.
We have grown from three to over 50 employees through the years, and we continue to grow today. We provide delivery and sales of Bioheat® fuel, diesel fuel, kerosene, gasoline, propane, and motor oil, as well as 24-hour emergency service and professional certified installation of furnaces, boilers, hot water heaters, central air conditioning units, gas fireplaces, space heaters, and more.
We also own and operate retail gasoline/convenience store/car wash businesses in the upstate NY area. We have Mobil branded gasoline locations in Halfmoon, Stillwater, Schaghticoke, and Mechanicville.
We invite you to visit the other areas of our website and better acquaint yourself with a full description of our services and products. If we can be of any assistance to you now or in the future, please let us know; we would appreciate the opportunity to serve you. If you have any questions about this website or our company, please feel free to contact us anytime by phone at (518) 664-7331 or e-mail us at weveroil@nycap.rr.com. Our representatives will be happy to assist you!